Mucha, A., Decker, C., & Szmigielski, D. (2017).
Learning-how-to-learn oder Sich selbst eine gute Lehrperson sein
6. Tag der Lehre an der FH St. Pölten, Deeper Learning – (wie) geht das?",
FH St. Pölten, 19 October 2017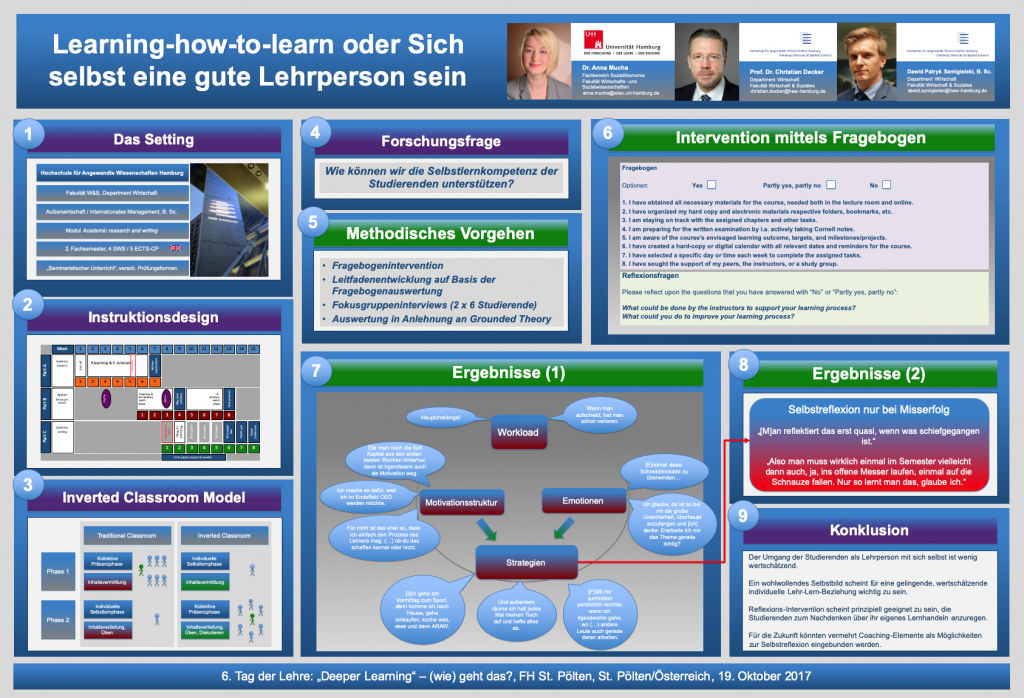 Decker, C. (2016).
Die fallstudienbasierte Klausur als schriftliche Prüfungsleistung: Ein Beispiel für die kompetenzorientierte Restrukturierung der Modulprüfung "International Capital Markets"
5. Tag der Lehre: Kompetenzorientiert Lehren und Prüfen. Basics – Modelle – Best Practices, FH St. Pölten, 20. Oktober 2016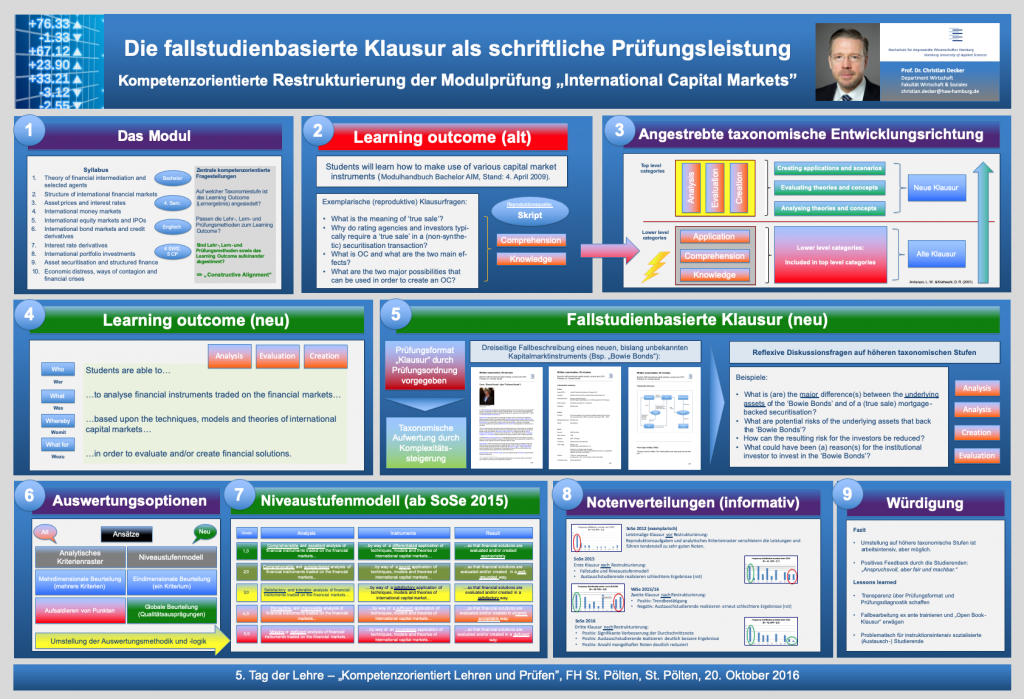 Decker, C. (2015).
Eine Fallstudie zur kompetenzorientierten Restrukturierung am Beispiel des Moduls "Academic Research and Writing"
Interne Konferenz, Zwischenstopp "Kompetenzorientiert lehren, lernen, prüfen – Ergebnisse, Erlebnisse, Zukunftsmusik , HAW Hamburg, 26 Juni 2015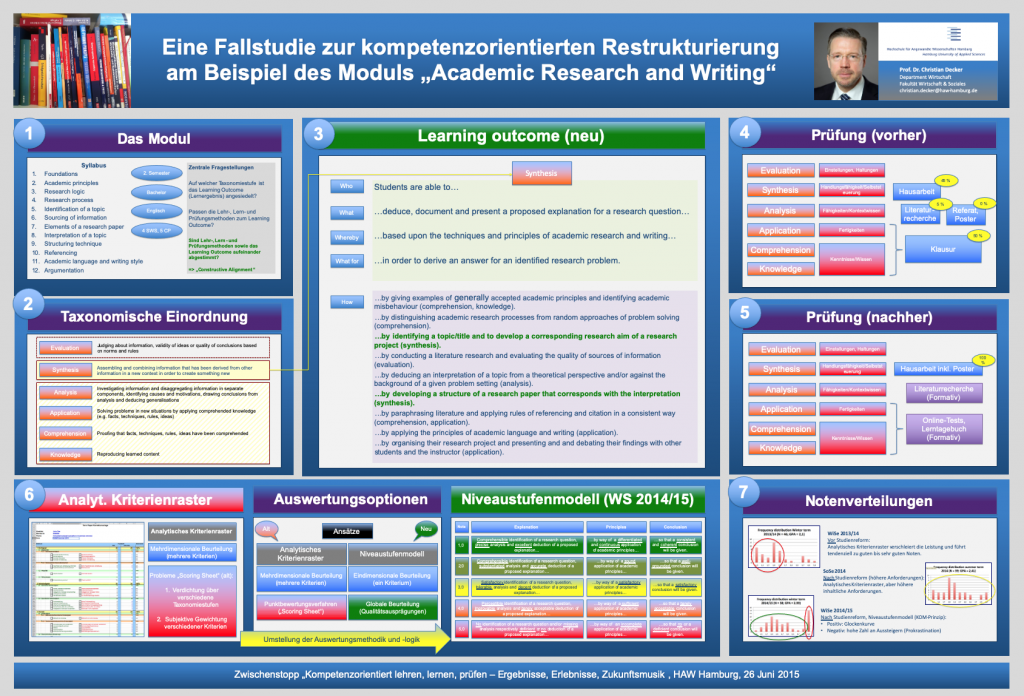 Decker, C., & Beier, S. (2014).
Case study "Academic research and writing": Implementation of the Inverted Classroom Model (ICM) at the University of Applied Sciences Hamburg
3. Tag der Lehre: Lernraum der Zukunft: Neue Technologien – Kollaboration – Personalisierung, FH St. Pölten, 16. Oktober 2014,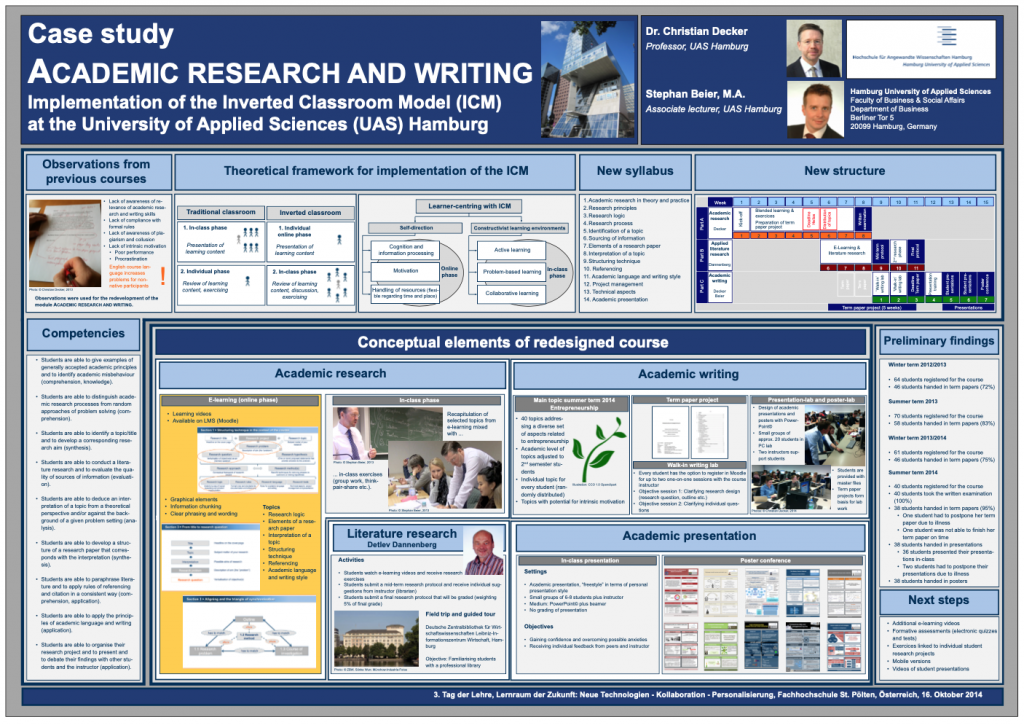 Decker, C., & Beier, S. (2014).
Lehrende als Navigatoren – Empirische Evidenz des Einsatzes eines ICM in einem Unterrichtsszenario der BWL an der HAW Hamburg
ICM-Konferenz 2014, Inverted Classroom: Digitale Medien in der Lehre, Philipps-Universität Marburg, 26. Februar 2014